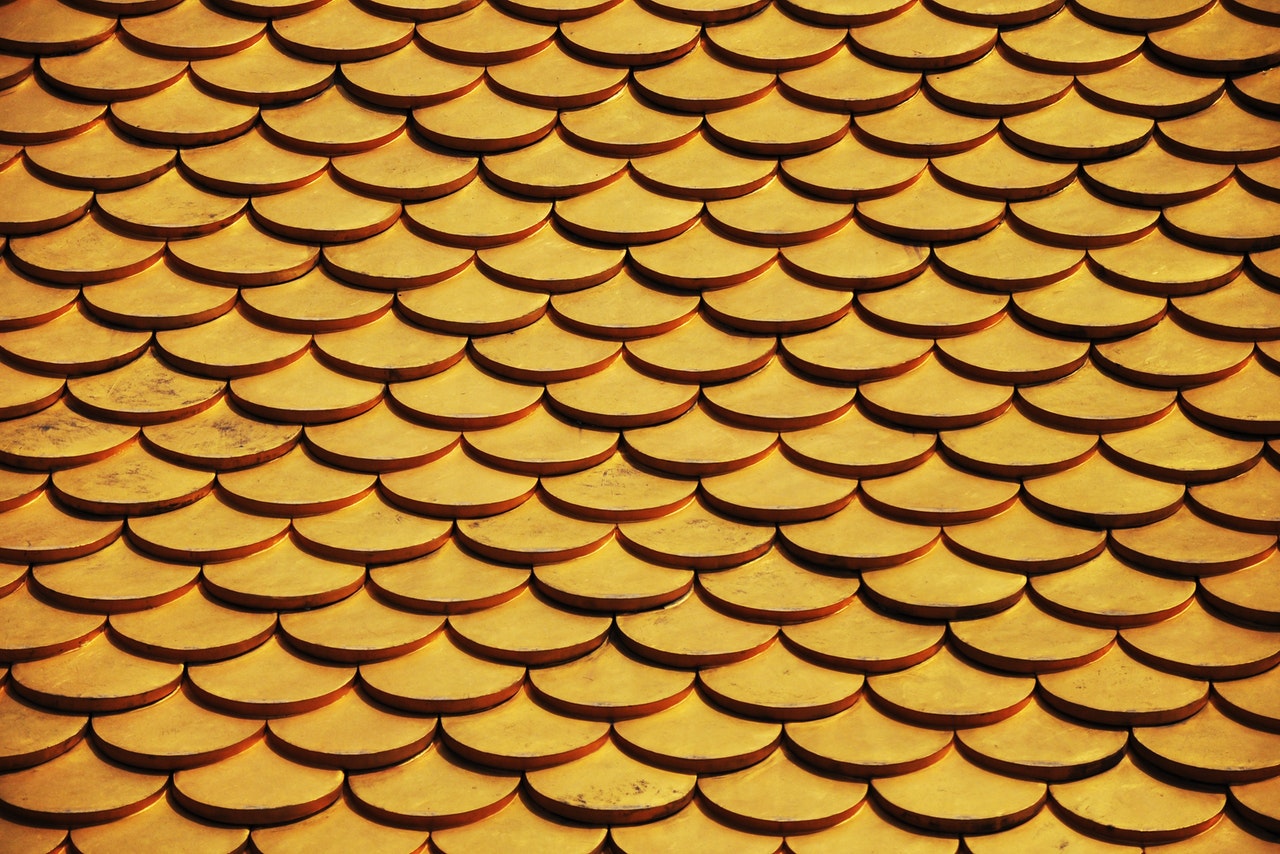 In the past, wooden tiles, slate tiles, and clay or clay tiles were typical; But, over the past 100 years, asphalt shingles, also known as asphalt shingles, flat shingles, modern shingles, or "shingles," have become the most common residential roof covering in North America. 80% of the roofs in the United States and Canada have asphalt tile for its great benefits and since they give the functionality of being waterproofing that lasts for many years and at the same time give a finish that adapts to the different architectures or designs of the houses.
In the market, you can find a wide variety of brands, but in general terms, there are three styles of asphalt shingle in various colors:
Traditional or 3-tab asphalt shingles: This type of asphalt shingle owes its name to the three tabs built into the shingle's profile, maintaining a uniform appearance on the roof because all the shingles have the same shape. Traditional asphalt shingles are an inexpensive option that will protect your roof for years to come, and they come in a wide variety of colors. They have a 25-year warranty as waterproofing and in its finish.
Asphalt Laminate or Architectural Shingles: Laminate asphalt shingles, architectural, or superior design, have a double layer design, accent tabs of different sizes and deep shadow bands give it a dimensional appearance, distinguishing it from traditional shingles. Due to their greater thickness, they have a 30-year warranty as waterproofing and in its finish.
PREMIUM Asphalt Shingles: These asphalt shingles provide great aesthetic enhancements beyond those offered by laminated shingles. They mimic the look of natural slate shingles or cedar shingles by adding a touch of luxury to your home without worrying about maintenance and high costs, in addition to having an excellent performance to protect the roof against inclement weather in luxury homes or other large-caliber properties. You can find a wide variety of looks and styles available in the market. These have a lifetime guarantee.
Each of these types of asphalt shingle offers its own benefits, but they are all sophisticated and can effectively protect your home for many years. That is why choosing one is not easy. The recommendation is always to thoroughly know the strengths and weaknesses. In this way, you will be able to make the right decision and install a roof that will increase the value and enhance your property's beauty.